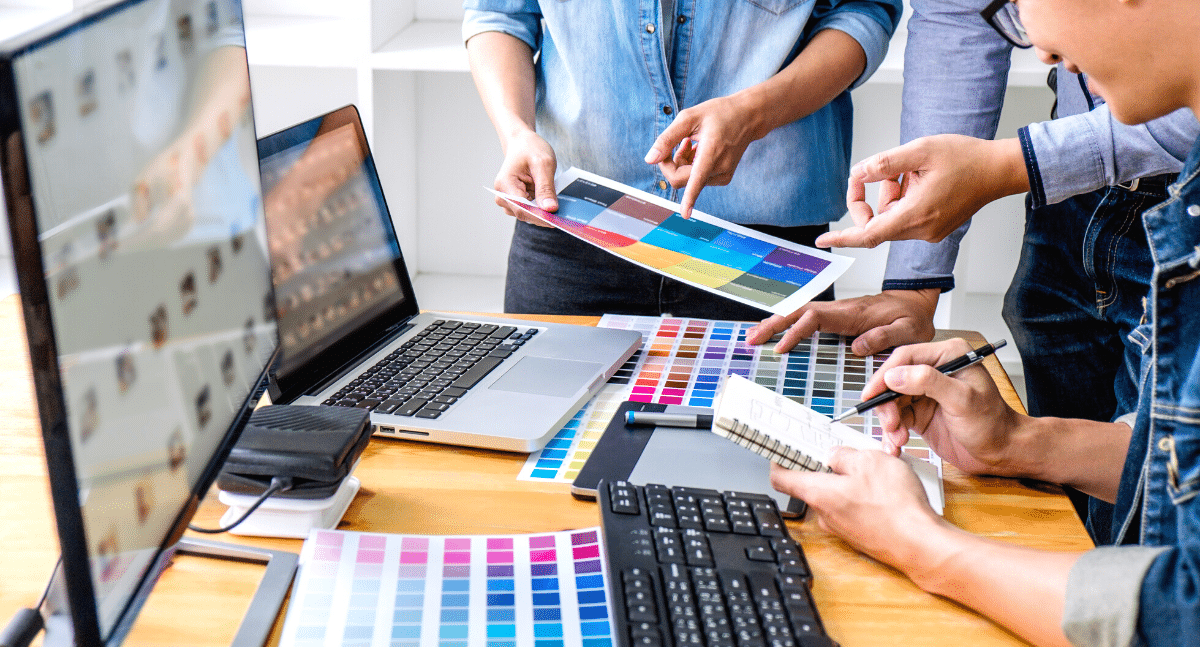 Creative recruitment refers to the process of identifying, attracting jobseekers and building a pool of qualified applicants specialising in Creative roles. For many businesses, these roles are vital in improving a company's presence online and out in the everyday world. These positions may exist within several industries, but their importance revolves around providing artistry and innovation to digital, written, video, and other formats and platforms. By hiring Creative people, companies across industries can find solutions to difficult problems.
Additionally, employees in Creative roles are often skilled at helping companies interpret and break down complicated concepts into easily understood visual assets. This helps make complex ideas accessible to the users, promote awareness and boost revenues. Creative talent helps organisations make their mark in the world where their brand can be recognised by all.
Your Creative industry talent provider
An experienced staffing agency like Salt can help companies expand their hiring reach to identify highly skilled talent. Resourcing, innovation, finding the right skill sets, and keeping up with market trends and technology is what we do best. Our talent acquisition specialists will help your organisation identify the right creatives for the right roles, such as Content Writers, Graphic Designers, Art Directors, and more.
We strive to stay up-to-date on candidate trends, as well as to inform companies about the right office environments and career growth opportunities job candidates are seeking for their next job. We can also help increase employee retention by placing great-fit talent to ensure long-term success and growth.
Let us find the right Creative talent for your organisation
No matter what your company's creative need is, Salt is experienced and reliable at finding and placing high-quality Creative candidates who are thrilled to promote your brand and excite your future prospects. With offices in Melbourne, Sydney and a global network of talent, choosing us as your staffing agency will offer you a streamlined hiring process that reduces time to hire, saves money and provides access to a large pool of talents specialising in:
Creative Director
Art Director 
Account Director/Manager
Project Managers
Designers: Integrated/Print/Digital/Packaging/POS/3D
Product Designers
Studio Manager
Production
User Experience Designer
UX Research
UI/UX
Copywriter
Motion Graphics Designer
UX Writer
Digital Producer
Videographer
CX Design
Service Design
Animator
Graphic Designer
Visual Designer
Illustration
Head of Design
Executive Creative Director
Web Designer
Video Editor
As a trusted and experienced Creative recruitment agency, let us handle the time-consuming sourcing and screening process on your behalf. Our dedicated recruiters will only present the best of the best — so your team can focus on your next big marketing campaign.
With talent acquisition specialists who are focused on industry trends and recruitment best practices, you'll have a pipeline to the top Creative talent professionals.