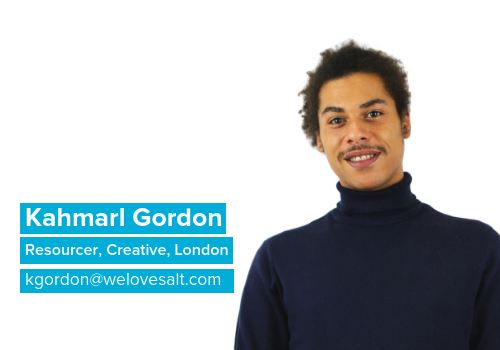 My Universe is… Creative, Design, Studio and Client Services.
Three things I'd take to a desert island are… McDonald's Restaurant, fully stocked, an iPod… old school with no phone just lots of music and my Simba mattress.
At the weekend I love to… Eat, sleep and watch Netflix.
My spirit animal would be… A lion, or Ursula from the Little Mermaid.
Fun fact about me… I write songs and was a Digital Designer before I started at Salt.
If you are looking for a new Creative role, check out our job page or get in touch with Kahmarl at kgordon@welovesalt.com