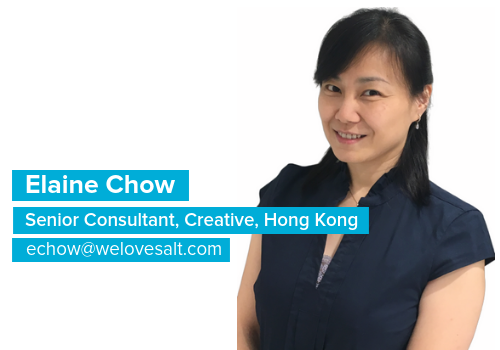 My Universe is… Matching the creative talents for the leaders who desire to impact the future by evolving innovation.
You can have an unlimited supply of one thing for the rest of your life, what is it? Positive energy.
The zombie apocalypse is coming, who are 3 people you want on your team? John Wick, The Flash and Baby Groot.
If you had to eat one meal everyday for the rest of your life what would it be? French fries is too evil, better to have minestrone.
My favourite holiday destination is… I frequently travel to Japan and Taiwan, yet prefer Greece and Germany although I love being at sea the most.
Fun fact(s) about me… Similar to most designers, I have a long list of interest areas from travelling to cooking, watching movies to reading, having coffee and tea to bespoke artefacts.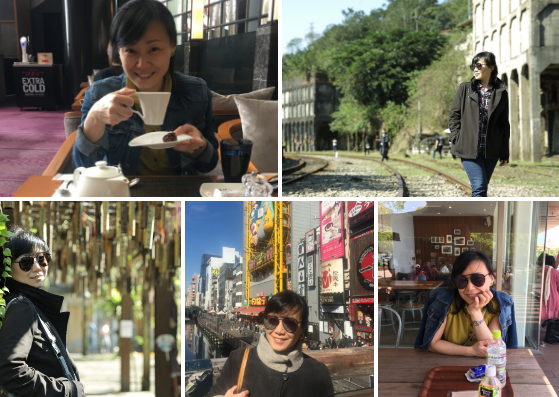 If you are looking for a new Creative role in Hong Kong, check out our job page or get in touch with Elaine at echow@welovesalt.com.