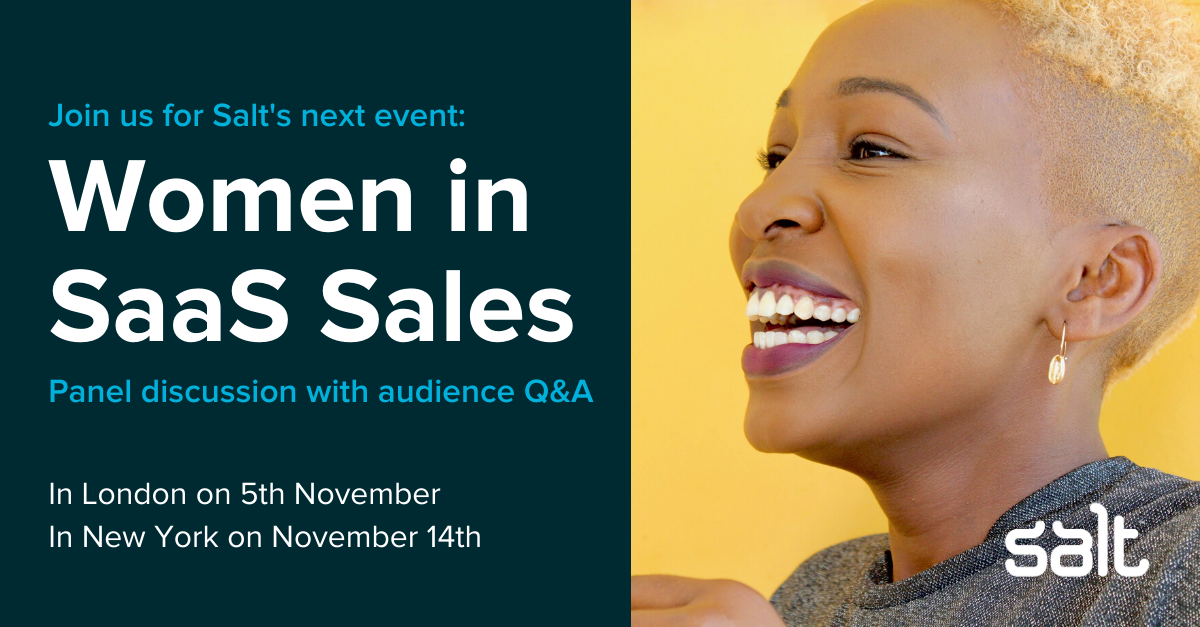 A study by PWC shows that 58% of companies are actively trying to hire female talent and this is echoed in conversations we regularly have with clients. 
We want to open up this conversation further with our fantastic panelists Angelica Cabellos, Jacqui Barratt, Jo Howes, Nicole Brooky, and Rob Massa.
They will be sharing their experiences, tips, and best practices on attracting and retaining female talent, progressing your SaaS Sales career, and so much more at Salt's Women in SaaS Sales event in London!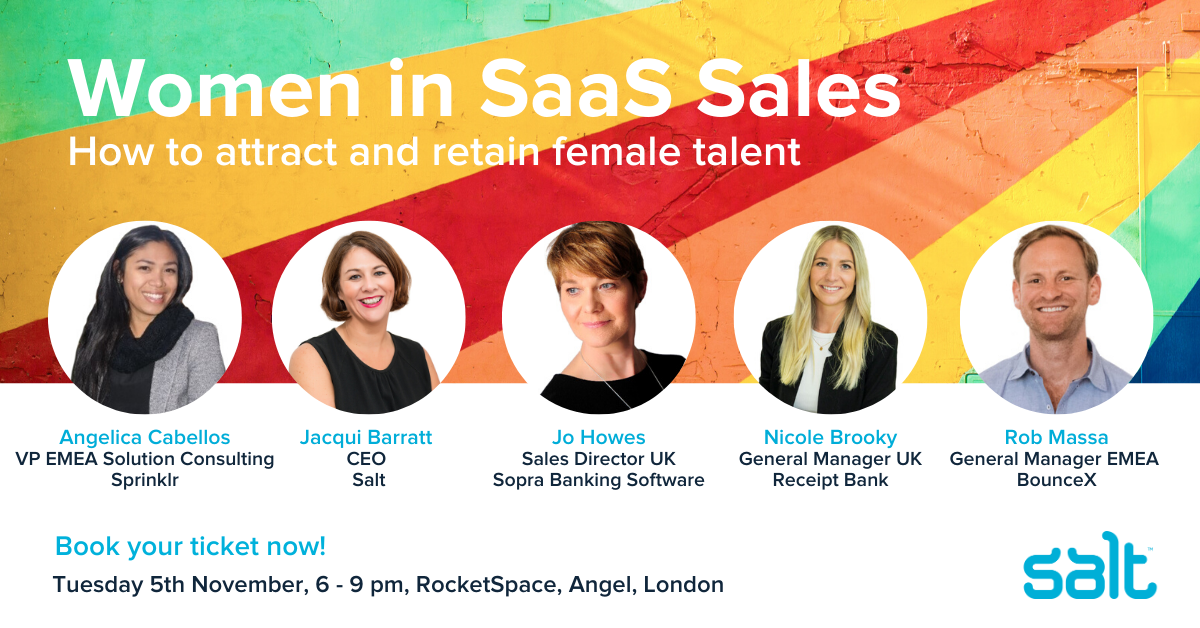 Whether you're a Hiring Manager, just starting your SaaS Sales career, or looking for a new role, you're guaranteed to pick up some inspiration and motivation. Plus, there will be an audience Q&A where you can ask any questions you may have.

Women in SaaS Sales is going across the pond!
We will also be holding this event in New York in 2019 – we will update you with the date and speakers shortly!
————————————————————————————————————————————————————————————–
Looking for more on Women in Business? Check out this article Salt's Mark Long wrote on gender equality in business (some of the stats will surprise you!)
We also highly recommend PWC's report: Winning the Fight for Female Talent, where they share insightful research into diversity and talent attraction.