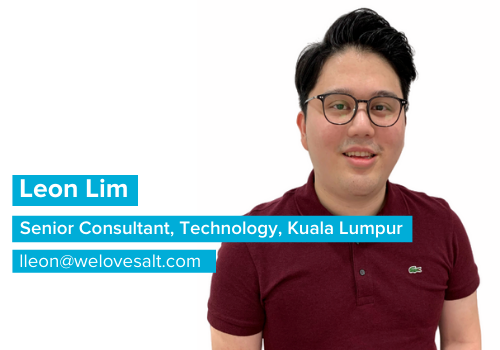 My Universe is… Emerging Technologies which includes Node.js, Python, Golang, and Ruby roles. If you are looking to hire the best experts in this space, let's get in touch!
As a child, what did you want to be when you grew up? I wanted to be an actor because I can be in many kinds of role within a short span! How wonderful will that be!
If you could be immortal, what age would you choose to stop aging at and why? I am just an Archon player, so my life doesn't matter.
If you had to eat one meal everyday for the rest of your life what would it be? Nando's ½ chicken with two random sides.
My favourite holiday destination is… Japan. I am a foodie and I am happy to dine from regular convenience stores to kaiseki meals.
Fun fact about me… I watched the movie, Aquaman 5 times. Not a good movie reference on how to swim.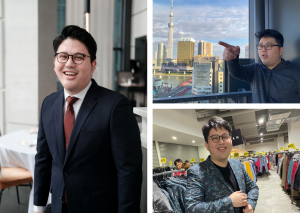 If you are looking for a new Technology role in Malaysia,
check out our job page or get in touch with Leon at lleon@welovesalt.com.