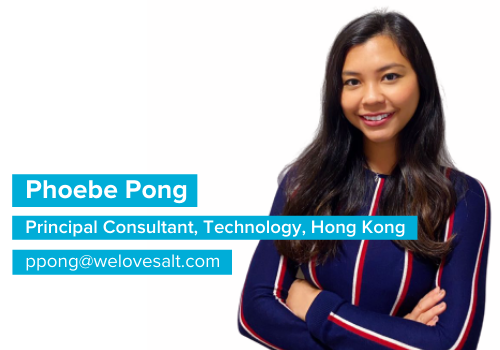 My Universe… I help professionals in Data and Product Management find their next exciting opportunity.
You're going to sail around the world, what's the name of your boat? Bear the Explorer (Bear is my dog's name 😊).
If you could instantly become an expert in something, what would it be? Would love to become an expert in time travel!
If you could bring back any fashion trend, what would it be? Anything from the 50s!
If you could have the power of teleportation right now, where would you go and why? Hogwarts because who wouldn't want to be in the magical world of Harry Potter. If it's a real place, then New Zealand as it used to be my home.
Fun facts about me… I make fantastic pasta, I'm obsessed with dogs and I used to be a gymnast.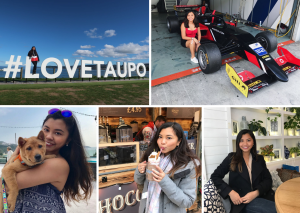 If you're looking for a new Technology role in Hong Kong,
check out our job page or get in touch with Phoebe at ppong@welovesalt.com.