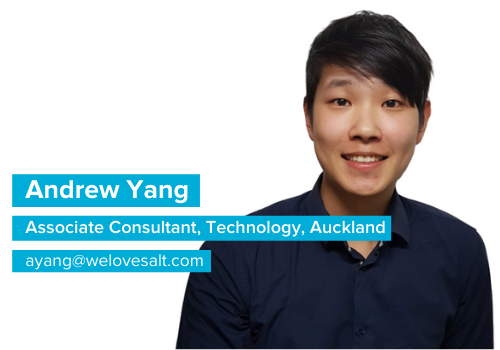 My Universe… is in the Software Development and Testing space, the makers and the breakers of technology.
You can have anyone fictional as your imaginary friend, who do you choose and why?
Genie from Aladdin — I love Robin Williams.
If you could instantly become an expert in something, what would it be? Cooking! I would like to be an expert with at least one cuisine from each continent.
If you had to eat one meal everyday for the rest of your life what would it be? Kimchi stew.
If I won the lottery I would… Save half of it, spend the rest on cool gadgets and travel!
Fun fact about me… I almost always cook for anyone who visits my place for the first time, whether it be a meal or a quick snack. I can't guarantee you the taste though!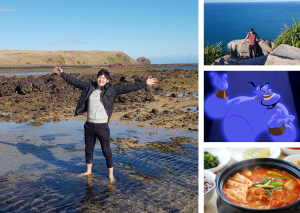 If you're looking for a new Technology role in Auckland,
check out our job page or get in touch with Andrew at ayang@welovesalt.com.