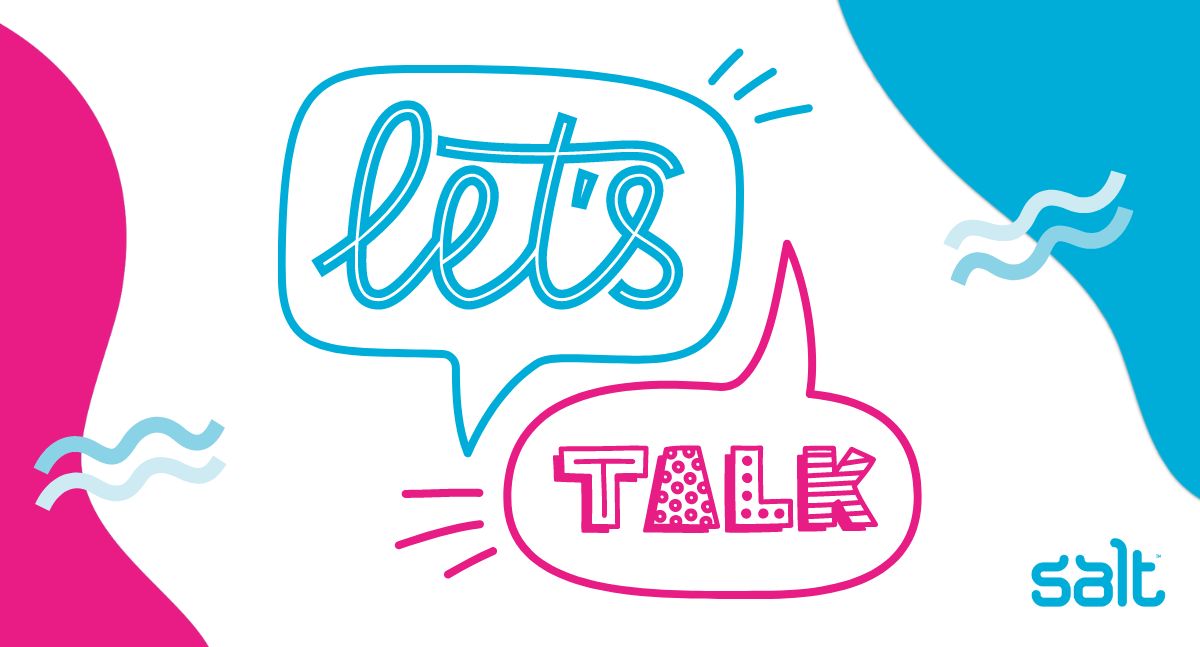 Many workplaces, especially in working environments post-pandemic, encourage employees to be open about their mental health. But for many, it's still an extremely daunting task. Here are some tips to help disclose a mental health worry or condition at work.
Although it's encouraged to discuss mental health at work, for many of us it's a very difficult subject to broach even in our private lives. Your employer can help and support you if they know how you're feeling and what you're struggling with, and they have a duty of care to each of their employees, however to access this you do need to come forward and ask for that support.
Mental health is sadly still a taboo topic for some. Even if you're an active ally at work, you might find it hard to explain what's happening with you. Some people try their best to carry on as normal and keep quiet about how they're feeling. Keeping a mental health condition hidden at work can make you feel isolated and intensify your feelings, and keep you from accessing the support that could help.
If you're struggling, know that you aren't alone. Around 1 in 6 people experience mental health problems in the workplace (14.7%). Evidence suggests that 12.7% of all sickness absence days in the UK can be attributed to mental health conditions.
It can be hard to open up to colleagues or your manager about your mental health. We have some tips to help you talk about your mental health at work.
How to talk about your mental health at work
1.

Speak to someone you trust

at work
It should be someone you feel comfortable with. If you feel able to, try speaking to your manager in your next 1-2-1 or check in. Your employer has a duty to handle these conversations with diplomacy, and to consider and cater for your needs in the workplace. Your manager will be able to signpost you to company policy, support and teams – and they can also work with you to support you with your workload and way of working so you can be your best self at work.
If you're not comfortable speaking to your manager, you could go directly to your People team or HR department. Your employer may also have a mental health first aider who you can contact and discuss things with. You can ask for your conversation to be private and confidential, and if this is important to you, make clear your expectations and concerns at the beginning of the meeting so it's transparent from the get go.
2.

Choose the right setting

for you
It's OK to schedule a meeting privately with HR or management. You shouldn't feel afraid to reach out and request a private meeting or phone call.
If you're in the office and want to keep the meeting private, try to book some time in ahead of time, so you're able to relay your wish for privacy, and so you're able to choose a time and place that you feel comfortable with. In person, you could even meet out of office or find a private meeting room. Making these decisions yourself can help put you more at ease.
When you're booking a meeting, it's better to put more time in their diaries than you think you need, so you have plenty of time to speak without worrying about the time or someone coming in as they've booked the room. If it's over a call, make sure you're somewhere quiet and private where you can feel comfortable speaking. It helps to have good connection and no disturbances to avoid extra stress on the call.
3. Prepare before your meeting
Talking about your mental health can be difficult – and anyone can feel uncomfortable going into detail with someone else about how they're feeling for the first time. You might find it harder than you thought to open up in your meeting or on the call, and it might be hard to think of how to put things into words in the moment.
It can help to make a list of the things you would like to talk about, so you'll have your talking points in hand. You could try taking a few notes a day to capture how you're feeling about different elements of your day – and use these to work through with your manager or HR. Specific examples can make it easier for work to understand how you're feeling and help you find practical solutions to support you with.
It could be that your responding and adjusting to something in your life, like losing a family member. Remember that everyone responds and reacts differently, and there's no wrong way to feel. You could prepare ahead of a meeting by looking at your company's resources and policies, or researching online resources such as this article on what you need to know about bereavement leave.
4. Be clear and honest about how you feel
As hard as it might be to open up in your workplace about your mental health and how you're feeling, your employer can only support you if you're able to go to them for help.
Try to be clear on how your mental health issues are impacting you, and your work. If you have a doctor's note on your mental health, make sure you discuss this as well so you can work together in devising a plan to manage your tasks and mental health at work. Be conscious that without a note, your employer might advise you seek medical support as well as support at work.
Remember that employers have a legal obligation to respect your right to privacy. It's your mental health and you are not required to reveal your condition to everyone else at work unless you want them to know.
5. Remember you have nothing to apologize for
Every person has mental health, just as every person has physical health. Would you apologise if you broke your leg? Just as with physical health, if you're not well then you're not well. It is not a weakness to ask for help, it is your right.
You've taken a big step in talking to your manager or HR team, and as scary as it might have felt it's important to remember you don't need to apologize for how you're feeling. Although it might feel like it, you are not alone. Mental health issues can affect one in four people at some point in their lives and have a significant impact on employee wellbeing.
6. Suggest what could help your mental health at work
Employers generally have an obligation to make practical adjustments to protect and support employees' mental health, just as they do they're physical health. Though ultimately it's up to your employer to decide the best way to move forward, it can help if you can offer your input on what might help you as an individual. It could help to consider whether something like changes to your working hours, longer lunch breaks or working remotely could help you feel better about work and care for yourself. You can also have someone from HR involved in the discussion to provide guidance in creating reasonable solutions that work for you.
7. Mental health resources at work could help
Your employer should have resources to support employee mental health and wellbeing, and these could help you to settle on an action plan for the future that feels manageable for you. Take the time to have follow-up check ins with your manager or HR, and ask what they offer by way of resources, policies, services and onward processes. Your employer has a vested interest in your health and should keep in touch with you to understand what support you need.
Know your rights

in the workplace

Knowing your rights under the law can help you to be more informed and feel more comfortable when having a conversation with work about your mental health. Look up what the law says in your nation – or look for a national service that can help explain it.

In most places, employers have a legal obligation to ensure the health and safety of their employees at work and to provide a safe working environment for their employees. This is a 'duty of care'. That includes when the employee is working from home and extends to mental health concerns as well as physical.

A mental health issue can be considered a disability even if you don't experience symptoms all the time, or the symptoms are better at some times than at others. Employers should never discriminate against an employee for a disability – and they must make reasonable adjustments to support their employee.

However daunting it seems, talking about your mental health at work can be a huge relief as you no longer have to deal with it alone, your manager or employer can work with you from a place of understanding, and a more open and honest work environment inspires others to come forward if they're struggling.
---
How Salt can help
Hiring digital talent?
Visit our Employer page to submit a short brief and we'll be in touch shortly.
Looking for a new job?
Check out our current opportunities on our job page.
For more information or advice on hiring digital talent, get in touch with the team today at contact@welovesalt.com.