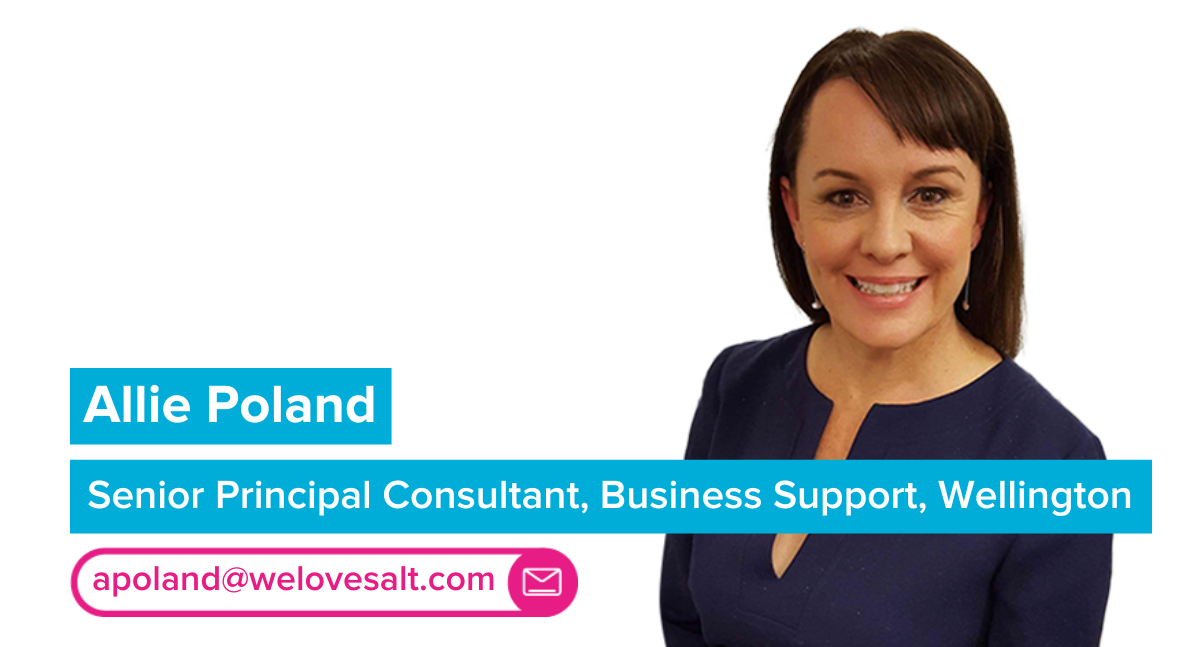 Read our interview with Allie Poland, our Senior Principal Consultant in Wellington, New Zealand.
My universe is… Temporary, Business and Office Support
How can you add value to our clients and candidates? I have loads of experience and enjoy connecting great candidates to fantastic career enhancing opportunities.
Fun fact about me… I'm a secret matchmaker and have even set up two couples that are now married!
My career background and/or previous role and why I joined Salt? I have been with GBL- Part of the Salt Group for 10 years, before this I was with Robert Walter's which is where I discovered my passion for recruitment.
At the weekend I love to… Visit Mrs. Blackwell's Village Bookshop in Greytown – If you haven't been please go – this is a little piece of paradise and will warm the cockles of your heart.
One of my pet peeves is…  People talking during Netflix documentaries.
My favourite place I've travelled to is…  Italy – the food, the people, the scenery – this is literally where I was supposed to be born.
The My Netflix binge is… Anything involving crime or religious cults (not sure what this says about me)!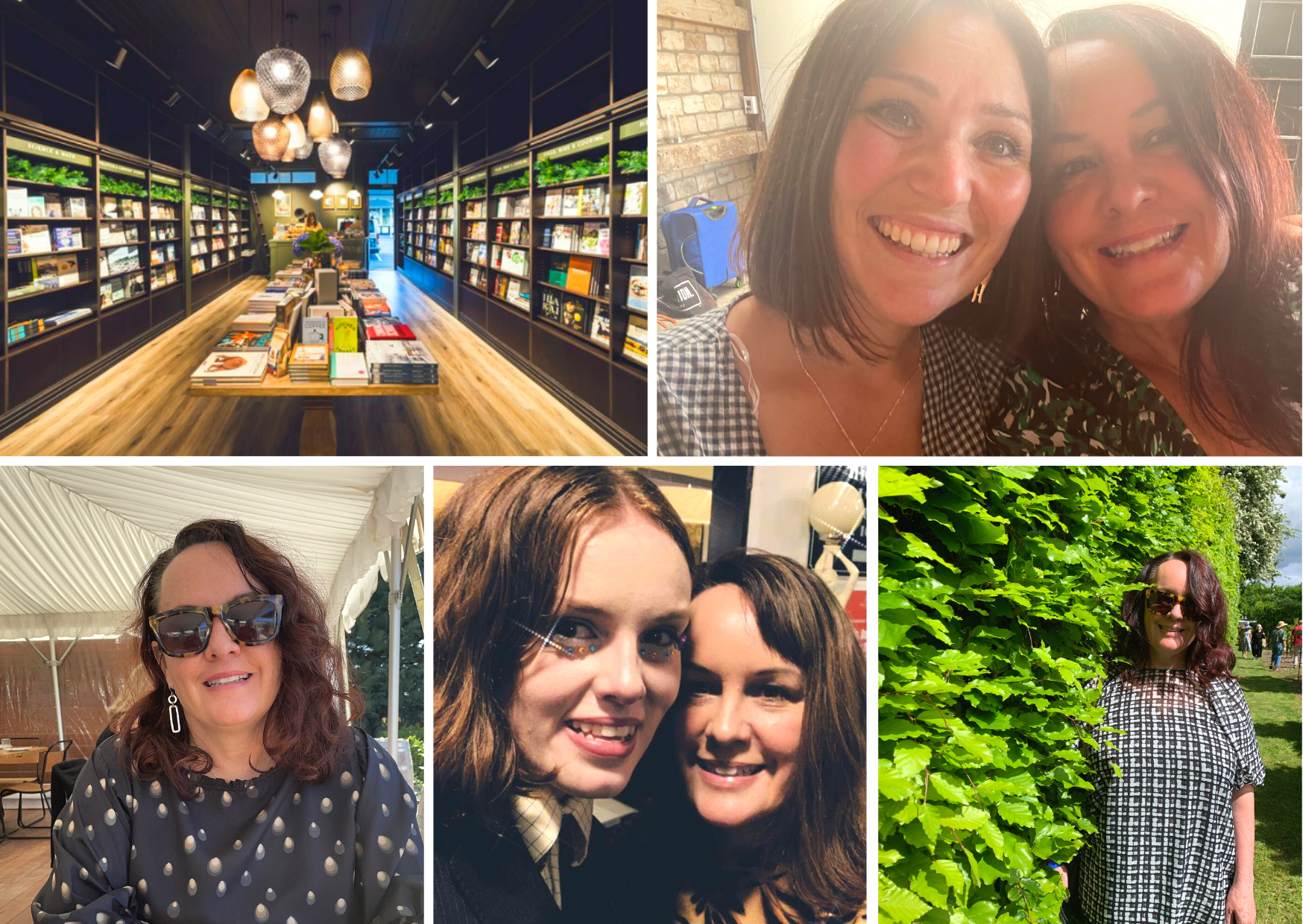 If you're looking for a new job Business Support job in Wellington,
check out our job page or get in touch with Allie Poland at apoland@welovesalt.com.