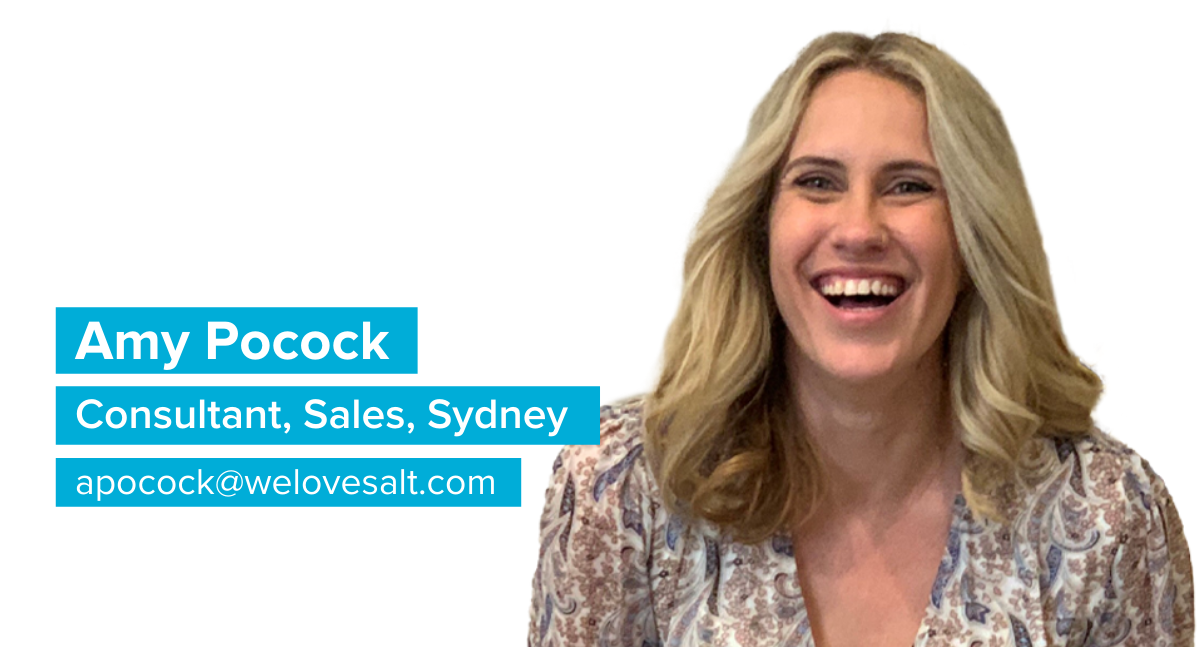 My universe is… the wonderful world of Sales. I'm excited about this specialism as I love a chat and a salesperson loves a chat, so I can imagine I'm going to meet some pretty interesting people.
How can you add value to our clients and candidates?
Prior to joining Salt, I worked as a travel agent for 17 years. When I started, the internet hadn't really taken off in Australia but that did not last long. I had to learn pretty quickly that I needed to stand out, I needed to provide a customer service experience that surpassed any online travel site. I realised that my client's holiday experience wasn't going to start when they stepped foot on that plane, it was going to start when we first spoke, continue through qualifying and booking the trip, to my bon voyage call, right up to welcoming them home. This level of service is what my clients and candidates can expect from me in this new role.
You can have an unlimited supply of one thing for the rest of your life, what is it? Just one? AU$100 notes maybe?
If given the choice of having a talk show host narrate your life, who would you choose? God herself, Oprah.
If you had to eat one meal every day for the rest of your life, what would it be? Yum cha.
What's the best place you have travelled to? Considering in my past life I was a travel agent, I have been so incredibly fortunate to see so much of this world, but there is one city I continue to return to and will likely travel to again in the future, and that is Paris.
Fun fact about me… I once worked as an Audience Wrangler for the TV show 'The X Factor', and got to hang out with James Blunt and his band backstage at one of his Sydney gigs.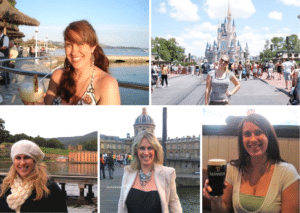 If you're looking for a new Sales job in Sydney,
check out our job page or get in touch with Amy at apocock@welovesalt.com.